Help to Buy Scheme
A Help to Buy loan is open to people who are keen to purchase a new-build property, and who have a 5% deposit available. Currently the government will top up your deposit with an equity loan of up to 20% of the property value (maximum £120,000) – in this case, you would take out a 75% mortgage from a lender to buy the property. For buyers in London only, the maximum equity loan is 40% of the property value, up to £240,000. The maximum full purchase price is £600,000 in both London and the rest of England.
Once the mortgage has completed, you make your regular payments to the lender. However for the first five years there is no interest charged or regular repayments required on the equity loan part, apart from the £1 monthly management fee collected which is generally collected by Direct Debit.

With regards to the equity loan, it's vital to be mindful that when you repay an equity loan, the repayment amount is based on the value of your property at that time, not the original loan amount.

The Help to Buy route is to endorse affordable property ownership. Speak to one of our expert mortgage brokers today to find out more.
How does the scheme work?
The Government offers mortgage lenders such as RBS, Halifax, NatWest, Abbey to name but a few the option to purchase a guarantee on mortgages for a new or existing property. Because of government support, lenders are able to offer more mortgages to borrowers with smaller deposits.
How can it benefit me?
If you are able to secure a mortgage but don't have a huge deposit, this scheme will benefit you by giving you access to low deposit mortgages.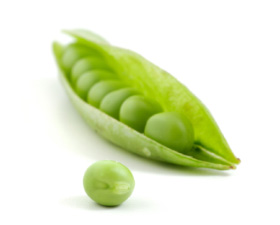 Who is eligible for the scheme?
Any borrower seeking assistance from the Help to Buy mortgage guarantee scheme will need to meet the lenders affordability criteria in the standard way. Other criteria is that it must be a residential mortgage, the property must be in the UK and the purchase value must be £600,000 or less; the mortgage must be taken out on a repayment basis and the mortgage must be to buy your only property. These include 'first time buyers' trying to get onto the property ladder and 'second-movers' needing to move up the ladder to a bigger home.
For more information on finding the right mortgage for you, contact Altogether Financial Solutions or complete the contact us form and we be happy to address your questions.
YOUR PROPERTY MAY BE REPOSSESSED IF YOU DO NOT KEEP UP REPAYMENTS ON YOUR MORTGAGE
There will be a fee for mortgage advice. Our fees and charges vary depending on the Services we provide to you. We typically charge a fee of £495 payable upon completion for a remortgage. For purchases we typically charge a fee of £495 of which £250 is payable upfront and £245 is payable upon completion.
Terms & conditions apply. For further information https://www.helptobuy.gov.uk